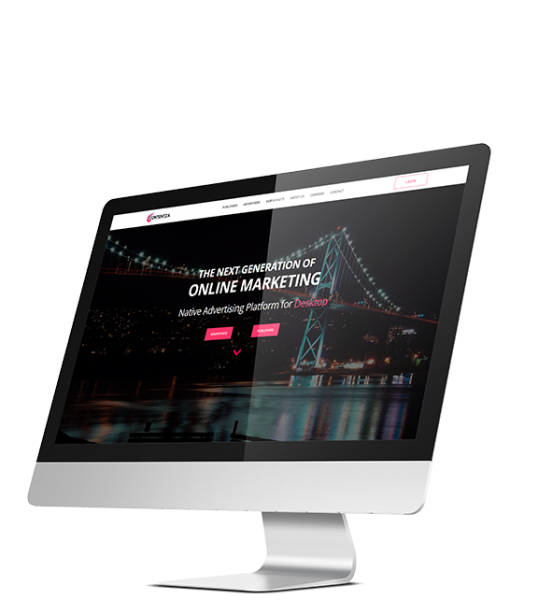 PUBLISHERS :
NATIVE IMPACT
Increase the value of your site by displaying fully integrated ads that totally fit with your design.
PER SITE WIDGET
Extend your user's journey with our relevant content recommendation widget. We offer personalized and legitimate content.
PREMIUM SUPPORT
A skilled team is dedicated to our publishers so they never feel left alone in the dark.
LIGHTNING SPEED SETUP
Our solution takes less than 5 minutes to set up so your time isn't wasted.
GET STARTED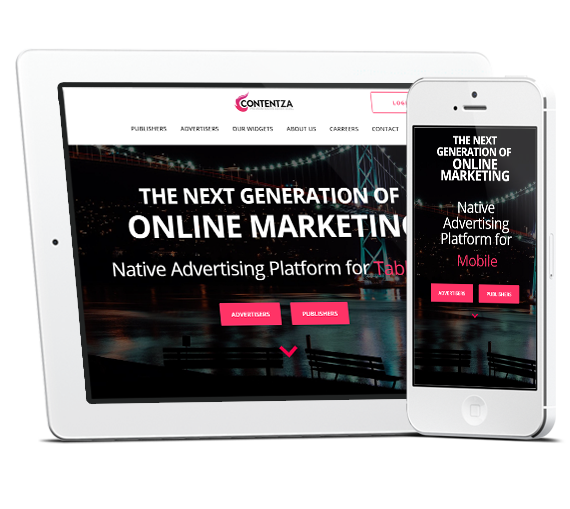 ADVERTISERS :
PREMIUM PUBLISHERS
We serve content recommendations on quality high-volume sources. Get privileged access to a targeted and premium audience.
TARGETED USERS
Each user receives a personal content recommendation based on their behaviour. Be sure to have your ads displayed at the right moment, in the right spot.
SELF-SERVE OR MANAGED ACCESS
At every stage of advertising, we follow your buying process and help you to get the most out of your ads, in a performance philosophy.
FULL SUPPORT
Content Account Managers are like our superheroes, giving their best to offer you a smooth and professional working flow. Get the right answer when you need it.
GET STARTED
OUR WIDGETS
Our cross-platform solution ensures your ads scale seamlessly across desktop, tablet and mobile devices.
about us
Created by specialist contractors in the web since 2007, ContentZa is a new monetization model for web content. With advanced technologies and pushed Algorithm's,
ContentZa displays content specifically targeted to the visitor and thus significantly improve's the monetization of websites.
CAREERS
As part of its development, ContentZa is looking for new talent to complete its team. Do you like advertising and you want to be a part of internet's monetization ? Then join ContentZa and go on a conquest of the internet.
CONTACT US
CONTACT INFO
CONTENTZA
104 boulevard de Magenta
75010 Paris
France
contentza.ac4